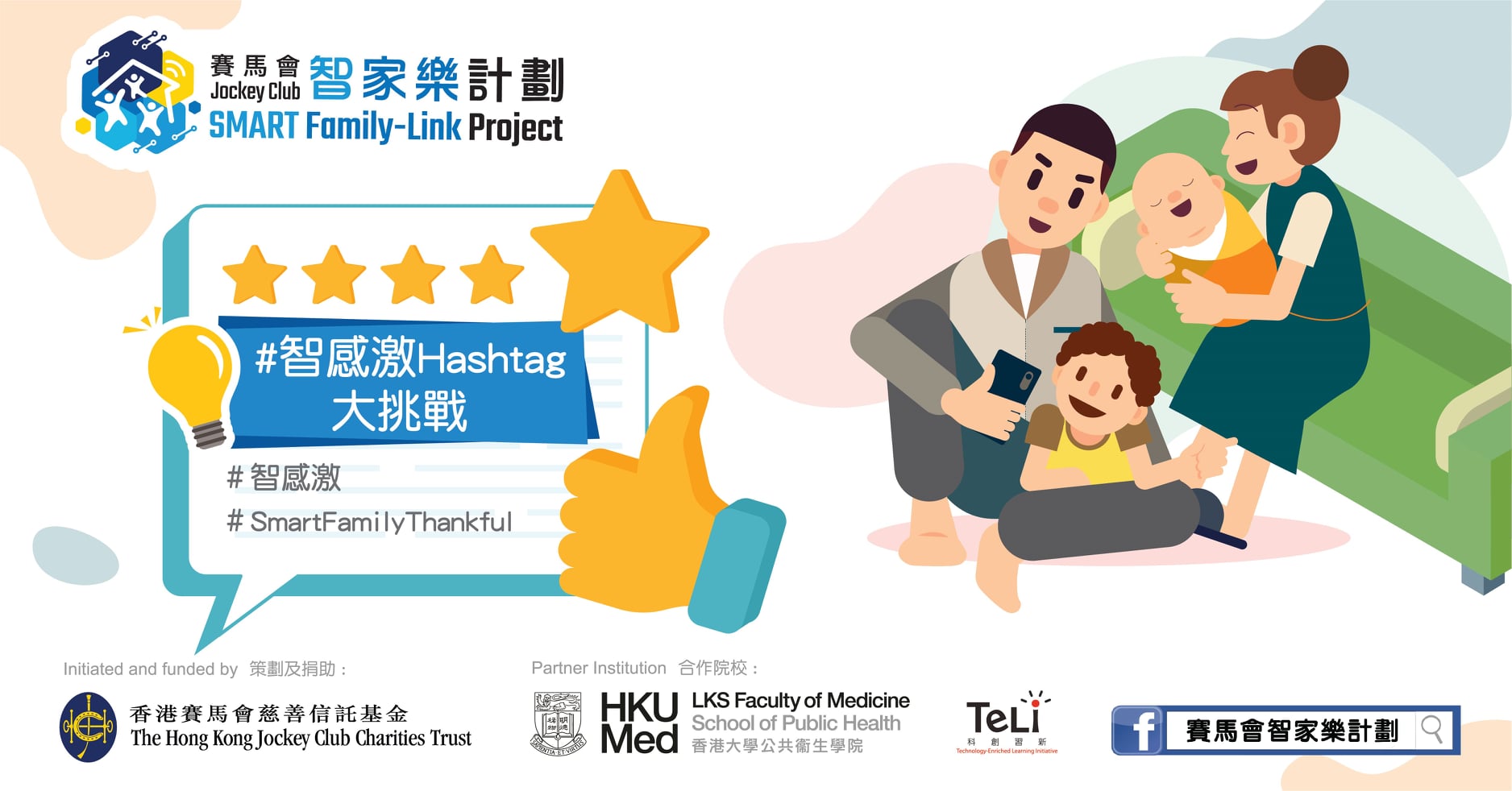 "SMART Appreciation" Facebook Hashtag Game
From today until 21 January 2022, you are most encouraged to join the newly launched social media campaign, "#SMART Appreciation Hashtag Game" on our Project Facebook page!
Grab your phone/camera to take a snapshot of your loved loves, and express in simple captions how much you are grateful for their affection and contributions. Publish the post as a public one, and add the following hashtags (#智感激 #智感激Hashtag大挑戰 #SmartFamilyThankful) – Then you're all set for the competition!
Browse the post here for more details NOW!




Copyright © Jockey Club SMART Family-Link Project. All Rights Reserved. 版權所有