Public Education & Knowledge Transfer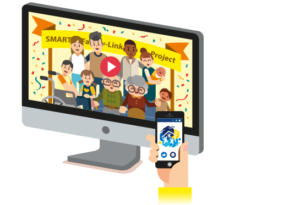 Social media events, press events, mass media dissemination, media interviews, flagship mass community events, and public education campaigns will be utilised to increase public knowledge and understanding of healthy family functioning. Evidence-based positive family protocols, manuals, and practices will be produced and disseminated in family forums to encourage more social workers to organise family-based activities using ICT.
The Project's web-portal, "Family Portal", has come into service on 10th April 2019. Interesting and useful tips on family communications, reference materials, Project-related publications, interactive games, research findings and more will be shared on the Portal. The Project Team is also uploading innovative Electronic Messages (e-Messages) onto the Family Portal on a regular basis – To further promote family well-being, the Portal aims to be an easily accessible channel for family service information to be disseminated, and members of the public are more than welcome to download such resources and convey their love and gratitude to loved ones anywhere and anytime.
The Project Team has organised a series of community events and public education campaigns. To revisit the highlights of the events, please browse our Family Portal now!




Copyright © Jockey Club SMART Family-Link Project. All Rights Reserved. 版權所有