Founded in 1884, The Hong Kong Jockey Club is a world-class racing club that acts continuously for the betterment of our society. The Club has a unique integrated business model, comprising racing and racecourse entertainment, a membership club, responsible sports wagering and lottery, and charities and community contribution. Through this model, the Club generates economic and social value for the community and supports the Government in combatting illegal gambling. It is Hong Kong's largest single taxpayer, one of the city's major employers, and its Charities Trust is also one of the world's top ten charitable donors.
Working with the Government, non-governmental organisations and community partners, the Club's Charities Trust proactively seeks out the root causes of social issues, bringing multiple and cross-sectoral parties together to address them through innovative approaches. While continuing to fund a wide range of projects, the Trust is placing special emphasis on four areas of strategic focus:

School of Public Health, Li Ka Shing Faulty of Medicine, The University of Hong Kong 
Mission
The School is committed to protecting and enhancing health for all people, through the synthesis of state-of-the-science research, the dissemination of knowledge through education and training and effective evidence-based public health advocacy.
Goals of the School of Public Health
• To provide education and training for public health practitioners and scientists, and the medical, nursing and allied health professions
• To conduct cutting edge scientific inquiry into important public health issues locally, regionally and globally
• To translate empirical findings and research innovations into public health advocacy and action
• To partner with a broad spectrum of service and community organisations from the local level to supranational agencies, to promote health, strengthen capacity and effect improvements
Technology-Enriched Learning Initiative, The University of Hong Kong
We are the Technology-Enriched Learning Initiative 科創習新 (TELI), a team of e-learning technologists, instructional designers, multimedia professionals, software engineers, game developers, researchers and collaboration associates under the Teaching and Learning infrastructure of The University of Hong Kong (HKU). Our mission is to showcase, facilitate and improve technology-enriched teaching and learning (e-learning) across HKU. We hope to use technology as a tool to build genuine partnership with stakeholders in scaling out teaching and scaling up learning.
Technology has continuously developed and changed the way we communicate and access information in the past few decades. Students come to us with a new way to learn and teachers need to respond with new ways to develop the intellectual faculty of our students. Learning, in many ways, is becoming e-learning. We strongly believe that technology has an important role in enhancing, supporting and blending traditional methods of learning with e-learning
We strive to consolidate and advance e-learning through four main goals:
1. Delivering high quality online learning resources
We support all Faculties to develop e-learning modules, online courses and flipped classrooms. We produce professional videos and multimedia materials to support teaching and learning, promotion of education initiatives, and event recording.
2. Maximising the potential of e-learning design, analytics and development
We provide individual consultation on e-learning and teaching development projects (e.g., TDGs). We actively explore systems development, as well as web and mobile app design. Gamification is on our roadmap.
3. Improving e-learning infrastructure
Developing and improving systems and platforms at HKU for effective learning and aiming to introduce the latest technologies to change learning for the better.
4. Connecting enthusiastic educators together through e-learning
We see the value of partnerships and communities of practice in driving teaching innovations. We organise seminars, workshops and online self-help resources to keep the conversations going and to discover new perspectives in technology-enriched T&L.
Jockey Club SMART Family-Link Project – Honorary Principal Advisor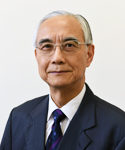 Professor LAM Tai Hing
Emeritus Professor
Honorary Clinical Professor, School of Public Health
Former Sir Robert Kotewall Professor in Public Health
Former Chair Professor of Community Medicine
The University of Hong Kong

Professor CHENG Reynold Chun Kong
Computing & Data Analytics Programme Director;
Professor of the Department of Computer Science, The University of Hong Kong
Dr. HO Sai Yin Daniel
Associate Professor, School of Public Health, Li Ka Shing Faulty of Medicine, The University of Hong Kong
Dr. WANG Man Ping Kelvin
Associate Professor, School of Nursing, Li Ka Shing Faulty of Medicine, The University of Hong Kong




Copyright © Jockey Club SMART Family-Link Project. All Rights Reserved. 版權所有