Initiated and funded by The Hong Kong Jockey Club Charities Trust in 2018 with a donation of over HK$157 million, the four-year Jockey Club SMART Family-Link Project is a cross-sectoral collaboration to advance the use of Information and Communications Technology ("ICT") in family services. The Project aims to devise an innovative and evidence-based family service delivery model that leverages the effective use of ICT and data analytics to enable service users to better benefit from preventive, supportive and early remedial services provided by all 26 NGO-operated Integrated Family Service Centres (IFSCs) and Integrated Service Centres (ISCs) to promote family well-being. The Project develops an online platform for capacity building, co-creation and co-learning of staff; and organises public education and knowledge transfer programmes to strengthen family functioning.
Project partners include The University of Hong Kong (School of Public Health and Technology-Enriched Learning Initiative); Caritas – Hong Kong; Hong Kong Family Welfare Society; Hong Kong Christian Service; International Social Service Hong Kong Branch; Christian Family Service Centre; The Hong Kong Catholic Marriage Advisory Council; Hong Kong Children and Youth Services; St. James' Settlement; Tung Wah Group of Hospitals; Hong Kong Sheng Kung Hui Welfare Council and The Neighbourhood Advice-Action Council.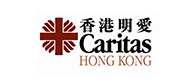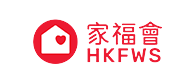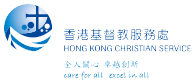 It is anticipated that about 75,000 individuals will benefit from the i-Action interventions, around 1,000 social workers and frontline worker, and over 170,000 members of the public. In addition to developing innovative ICT means for family service delivery, greater use of ICT in IFSCs will minimize administrative work, where manpower could be redeployed towards preventive family services.




Copyright © Jockey Club SMART Family-Link Project. All Rights Reserved. 版權所有